Upgrade from Chanalyzer Pro to Chanalyzer 5 with Report Builder!
Chanalyzer 5 includes a score of new features and enhancements to help you get the job done faster than ever before.
For starters, Chanalyzer Pro's Report Builder feature has been fully overhauled based on feedback from Wi-Fi professionals like you. Instead of clicking back and forth, you can now preview your report as you create it in Report Builder's new standalone window. Creating a report is also faster than ever as well, thanks to the redesigned menu structure that gives you shortcuts to the most useful functions.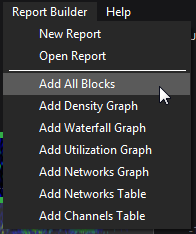 Double Rainbow! If you have a Wi-Spy DBx and a Wi-Spy 2.4x, Chanalyzer 5 can show you both the 2.4 GHz and 5 GHz bands simultaneously. Seeing both bands at once ensures you won't miss a single spectrum event on either band.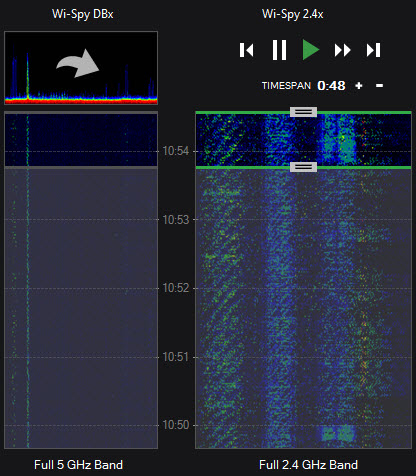 One of the coolest new features Chanalyzer 5 brings to the table is its brand-new Outdoor Color Scheme, which helps you see better in brightly-lit areas. This scheme looks great on glossy screens, and some of the Geeks here in the MetaGeek office leave it enabled all the time!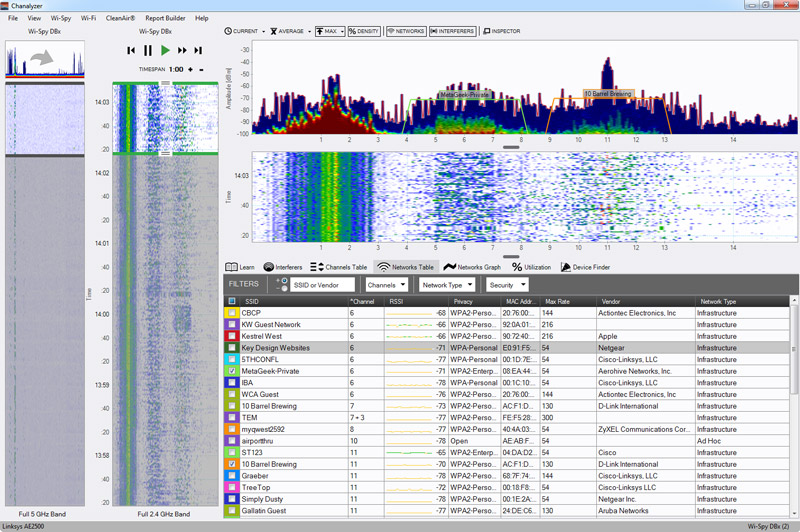 The Chanalyzer 5 upgrade also includes one year of the MetaCare Assurance Plan, which entitles you to free software updates including bug fixes, minor feature updates, major enhancements, and more (full details here).