Measuring Signal Strength In Your Home
The signal strength will change as you move around your home. Now it's time to stand up and stretch… if you have a laptop we are going to walk around your home to measure your WiFi signal strength.
For this exercise we want to focus on the critical areas of your home; for me those areas are my office, living room, and bedroom. With the office and living room being where I usually work from home and I just watch some Netflix in the bedroom.
Go to each room in your home where the WiFi is critical and take a snapshot; just type a new room name and click the "+" button. Don't forget the patio, garage, or other "rooms" outside your home that you use WiFi too. When you are done, your Network Snapshots sidebar should look something like this: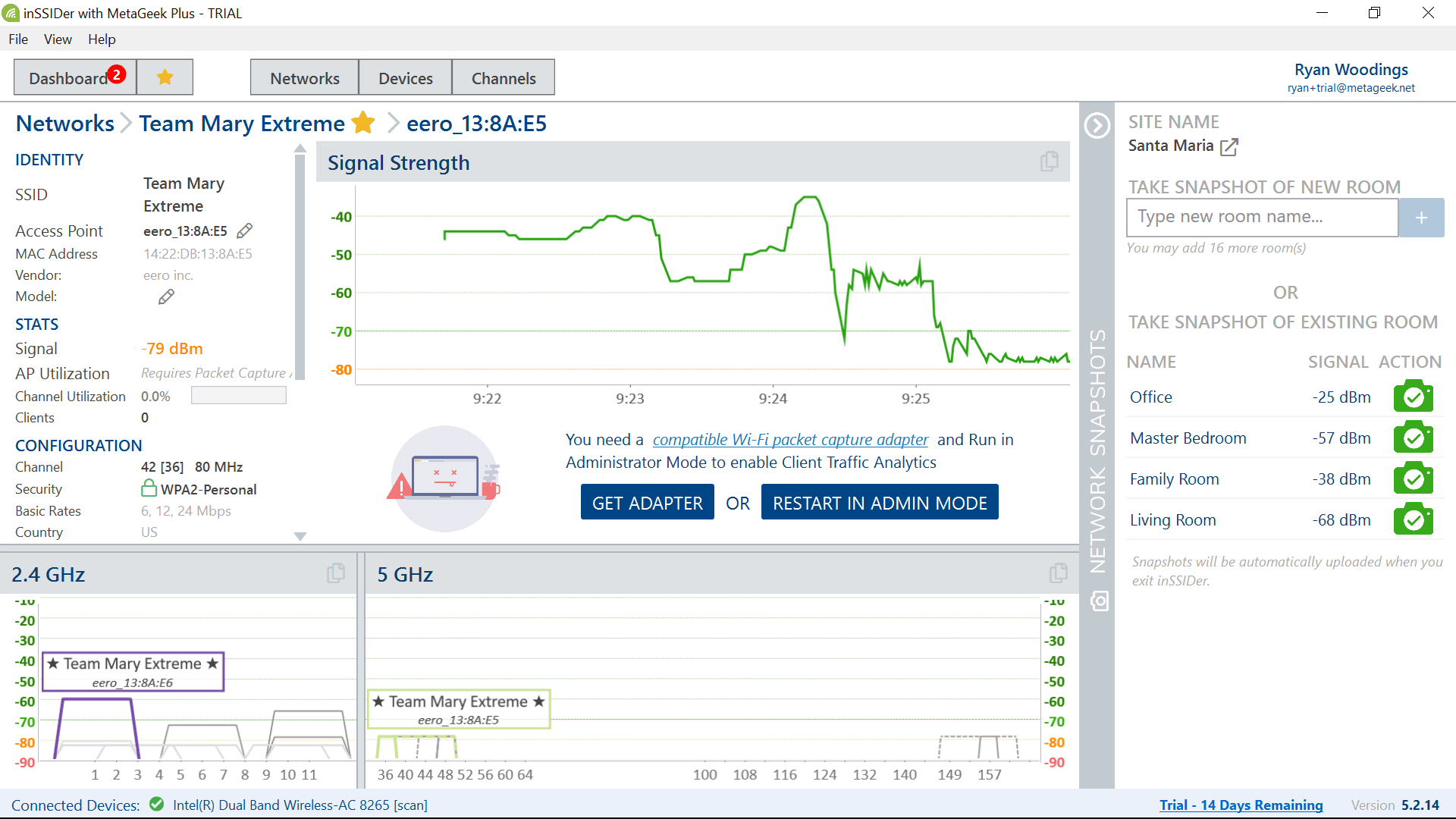 Now that you have snapshots of all your critical rooms, let's analyze the results. Are all of the signal strength measurements above -67 dBm? If they are, then you should have decent signal quality everywhere. If not, moving the location of your access point would help improve signal quality. If you have a DSL modem you can usually move it to a different phone jack. If you have a cable modem you might not be able to move it. If you can move your access point consider which rooms are the most critical for work - in my example, the bedroom isn't critical since I just watch Netflix there, while the office and living room are critical for work.