Wi-Spy Air:
Your Mobile WLAN Command Center
On-site Wi-Fi installations used to require carrying around a laptop. It was a cumbersome, yet necessary, part of the job...until now. Wi-Spy Air + Air Viewer frees you from the laptop and puts Layer 1 and Layer 2 information in the palm of your hand. It's all the network data you'd expect from a beefy Wi-Fi scanner, plus insights from actual connected client devices so you can confidently verify that the network is good to go.
Real-Time Network Overview
When you plug in Wi-Spy Air and fire up Air Viewer, you'll get an immediate visual overview of your wireless environment, including your network and neighboring networks. Network overlays visually show channel placement, channel width, and signal strength in the 2.4 and 5 GHz Wi-Fi bands. Sort cards by network name, signal strength, or max data rate, or use Air Viewer's powerful search navigation to zero in on the client or AP you want to investigate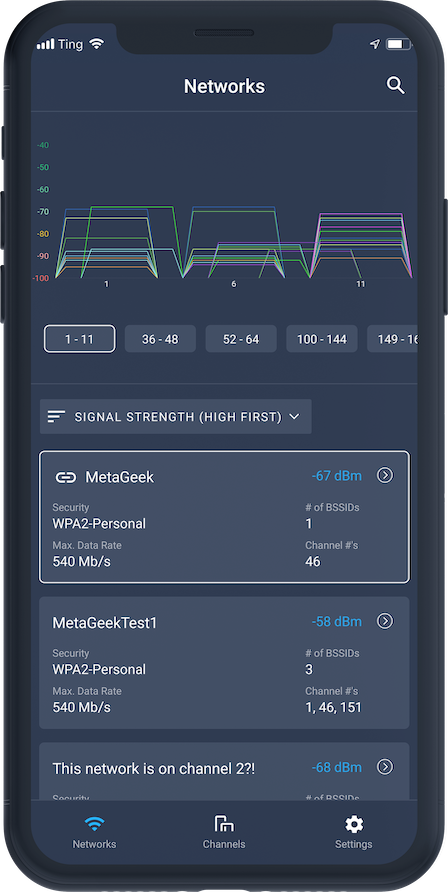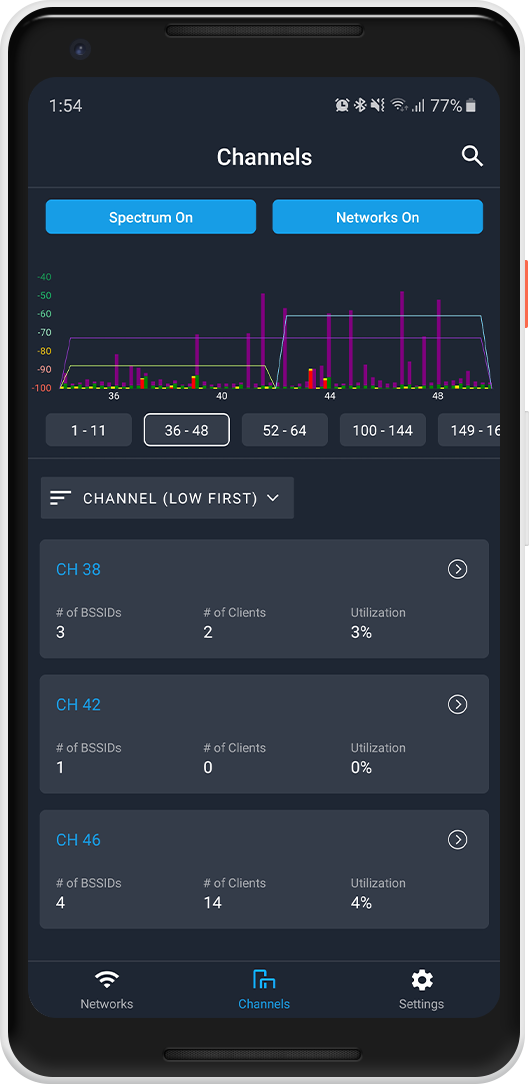 Advanced Layer 1 and Layer 2 Info
Wi-Fi scanning is a good starting point, but signal strength and channel placement are only part of an effective WLAN. Luckily, Wi-Spy Air is also a lightweight spectrum analyzer, and adds rich Layer 1 information to your data set in Air Viewer. Toggle 2.4 and 5 GHz Spectrum views on and off to pinpoint congestion and interference issues. On the Layer 2 side, Air Viewer displays utilization and connected client count to help you make informed channel-planning decisions, and keep your BSSID in check by tracking details like channel, security type, phy type, max data rate, SNR, and connected clients.
Connected Client Perspective
Ok, so you've set up your network and followed WLAN design best practices. But how does that all play out when a client actually tries to connect...and stay connected? Air Viewer is designed with the user in mind to help you spot connectivity problems from the client perspective. See how a client is interacting with the AP by monitoring Retry Rate, Utilization, and Connected Data Rate. Spot band-steering and roaming issues using the Roaming History log, and experience your wireless landscape as a user would by using Wi-Spy Air's onboard Wi-Fi chipset to track signal strength as you move around your environment.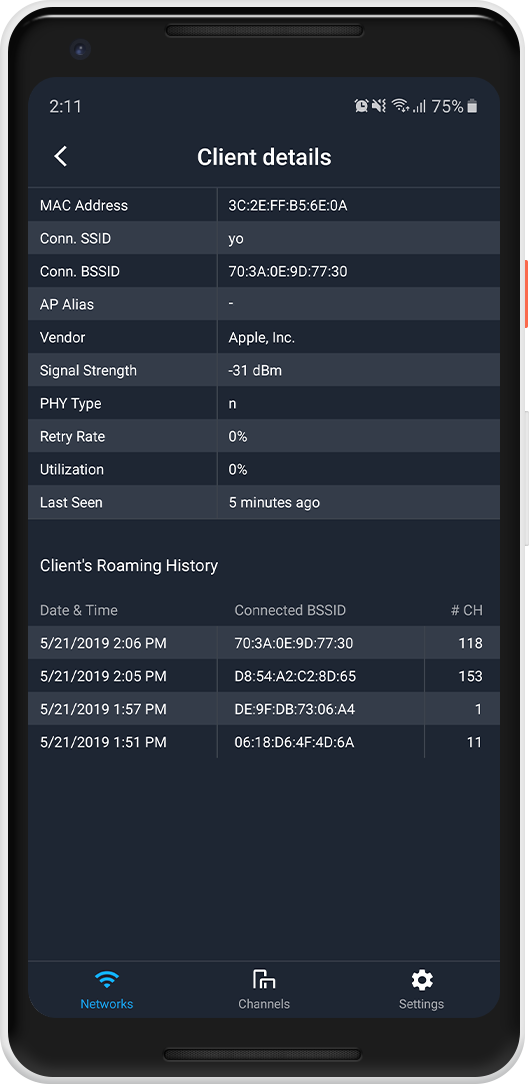 What our customers say about us
"I started using the Wi-Spy Air today for an issue in our IT Director's office. She has been having constant wireless connectivity issues. I didn't have my laptop, but I did have my Wi-Spy Air and my iPhone! A quick check showed more than 30 networks being broadcast/received in just her office!"
John Collins
Network Engineer, Lynchburg City Schools
"We're not talking just lightweight lists of SSIDs and signal level you might get off a freebie app store wireless scanner, this thing is pulling packets out of the air for analysis, as well as providing RF spectrum analysis data!"
Nigel Bowden
Wireless Architect, CWNE #135
"The draw of Wi-Spy Air is its ability to transform smartphones into very capable professional-grade wireless support tools, giving us take-anywhere portability that bigger platforms lack."
Lee Badman
Wireless Network Architect, CWNE #200
Air Viewer Screenshots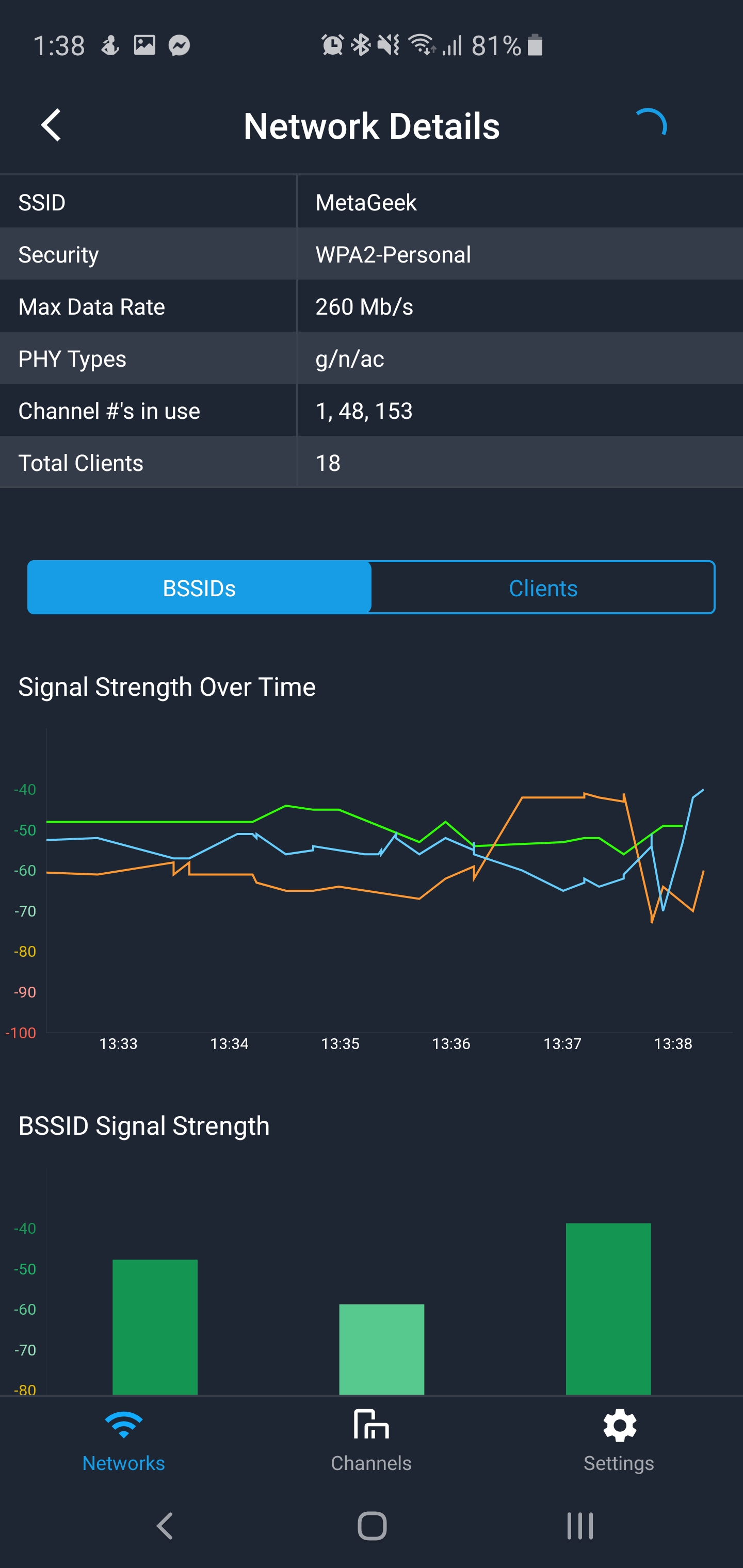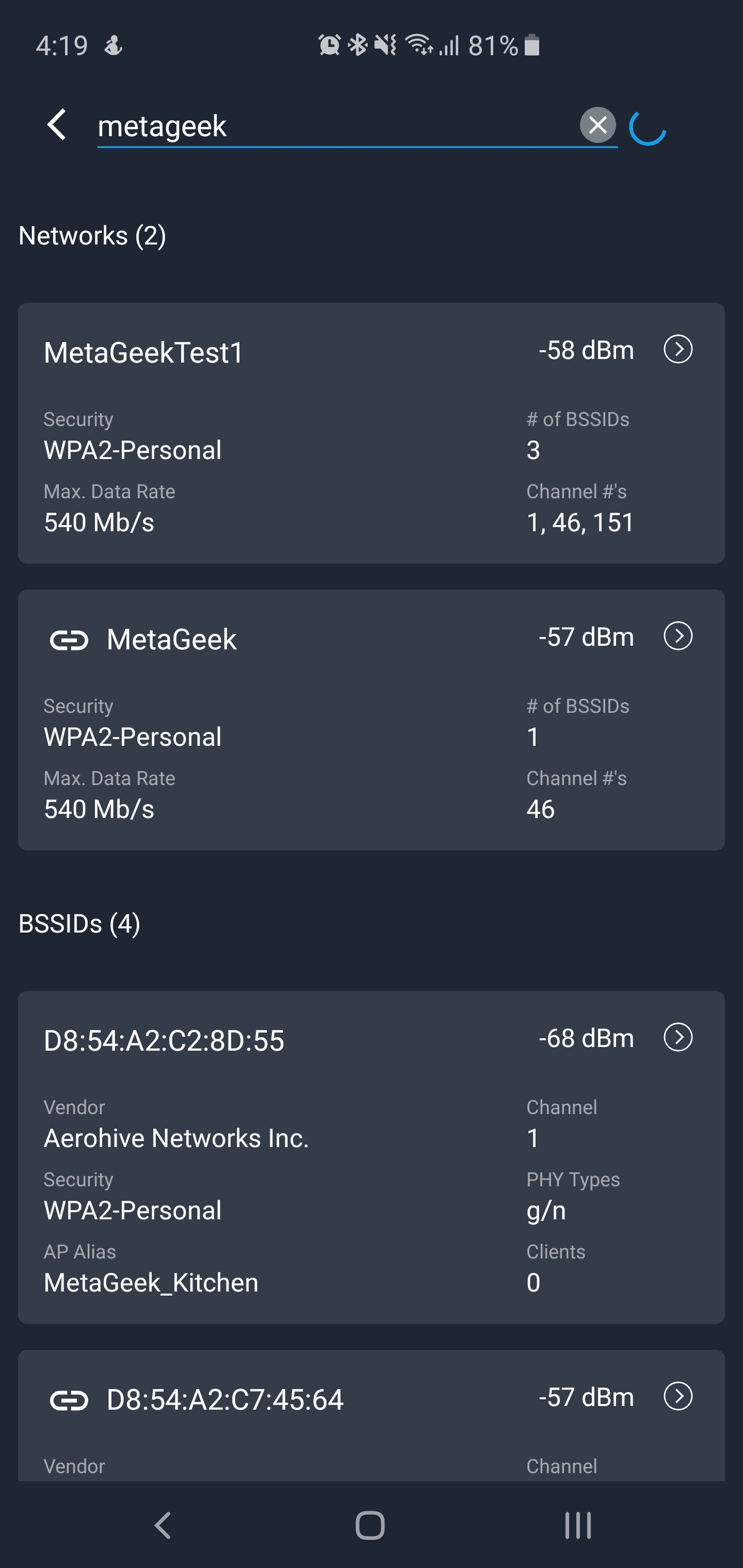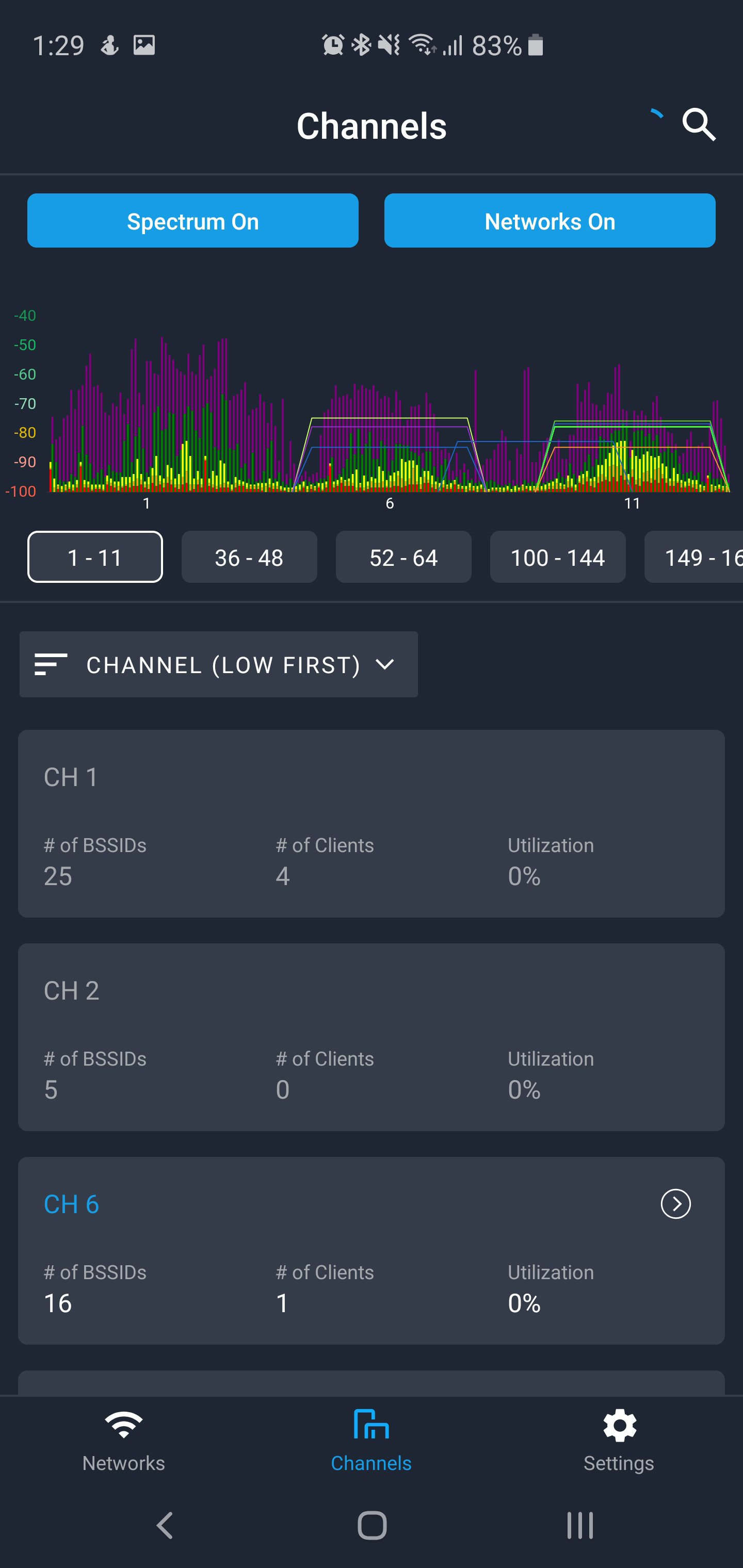 Air Viewer App
Available on Google Play and the App Store
System Requirements: Android v7 and above
iOS v12 and above
Future app updates included for free
Wi-Spy Air Hardware
Scans RF and Wi-Fi frames on 2.4 GHz and 5 GHz bands (2.4 to 2.5 GHz, 5.15 to 5.85 GHz)
Uses on-board battery power (rechargeable AAA) so it won't zap your phone's battery