Chanalyzer 5 includes a score of new features and enhancements to help you get the job done faster than ever before.
For example, Chanalyzer 4 used a linear timespan for navigating spectrum recordings. This translated in to spending time scrolling sideways and manually adjusting your timespan to try to find the time where interference was at its worst. With Chanalyzer 5, simply look for red in the Waterfall Navigation Pane, and jump right to time where utilization was highest.
Also new is the ability to examine both the 2.4 GHz and 5 GHz bands simultaneously—just plug in another Wi-Spy, and you're good to go.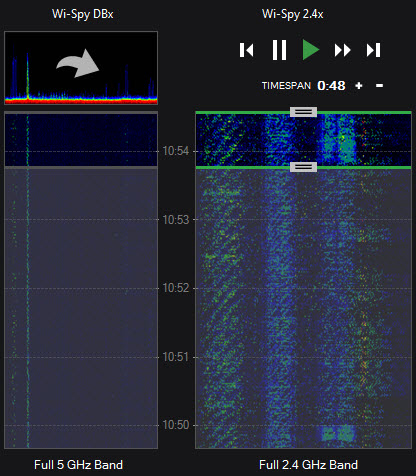 Other new features include:
Device Classification
Outdoor color scheme for better visibility in bright light
Automatic OUI updates for identifying AP vendors
Session Manager
Take Chanalyzer to the next level with these accessories:
Report Builder
Cisco CleanAir® connection capability
Device Finder directional antenna
For a full list of new features, check out the release notes.
The Chanalyzer 5 upgrade also includes one year of the MetaCare Assurance Plan, which entitles you to free software updates including bug fixes, minor feature updates, major enhancements, and more (full details here).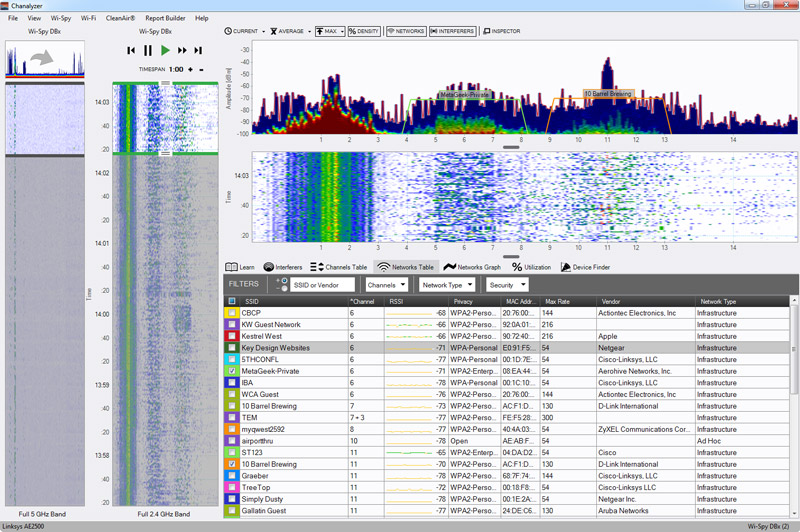 Outdoor Color Scheme for working in bright light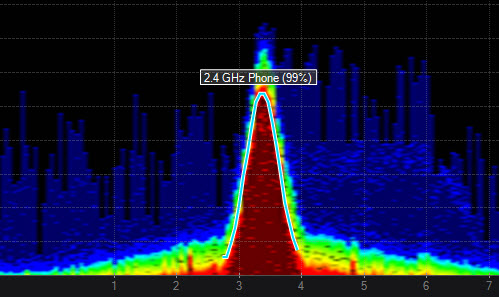 Device identification