Spectrum Analysis in Industrial Environments Webinar
If you like seeing interference blow up the spectrum, then you'll enjoy our webinar!
Tags
Webinar
Chanalyzer
Channels
Interference
A few months ago, Scott McNeil (an "Industrial Wi-Fi Guy" for Global Process Automation), a shared some spectrum analysis recordings with me that he had collected in industrial and manufacturing environments. Without spoiling what the Wi-Spy recordings contained: It didn't take long for us to realize that Scott had absolutely perfect webinar materials on his hands! We asked, and he graciously agreed to join us for a webinar.
We put together a quick plan: I would do a 3-5 minute spectrum analysis primer, and then Scott would take over for the rest of the webinar to show what he'd found while troubleshooting and maintaining various wireless systems in manufacturing facilities. If you like seeing interference that crushes Wi-Fi, then we think you'll enjoy this webinar! Since Scott also works with non-802.11 control systems, he also showed examples from the 900 MHz band, in addition to the 2.4 and 5 GHz bands where Wi-Fi (usually) lives.
If you decide to give this webinar a watch (and I think you should), then be warned: our friends Jim Palmer (a wireless network engineer and friend of ours) and Jussi Kiviniemi (we aren't sure what he does, but we like him a lot) also ended up crashing the party. Jim was pretty helpful - contributing to discussion and even answering questions, but Jussi literally washed his car during the webinar.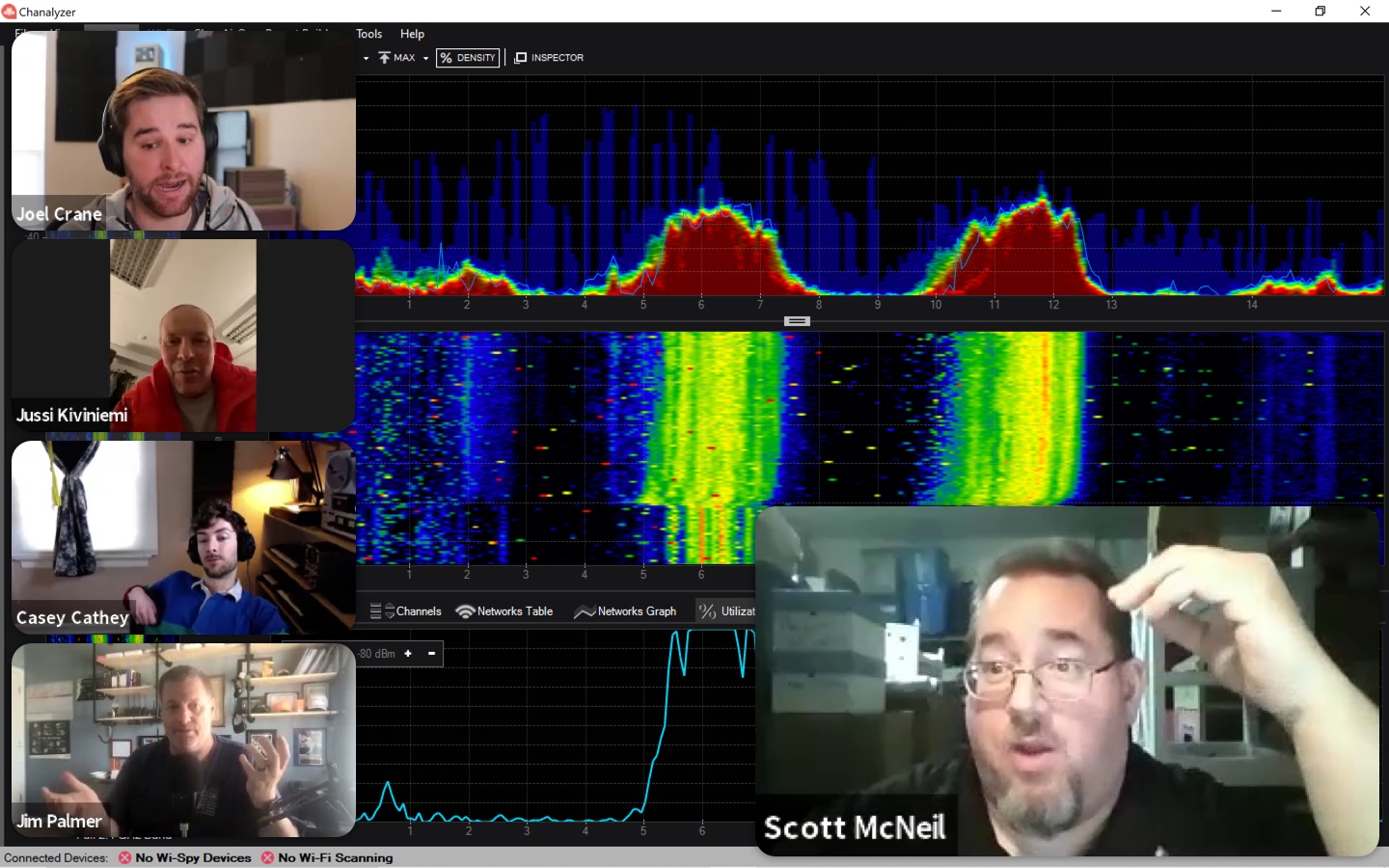 But that's how I like my webinars - informative, but also fun and entertaining. Hopefully, that's what it is. If you'd like to give it a watch, you can find the recording on YouTube. Be sure to leave comments with your questions and thoughts!
Presenters:
GPA (Global Process Automation):
Get reliable Wi-Fi at home without needing to be a Wi-Fi expert.
Subscribe to Signifi Personal.
Wi-Fi Education & Help
If you're ready to take control of your Wi-Fi and make it feel like magic for your users, we are here to help.
The Real-Time Wi-Fi Packet Analyzer
"Tonic has fast become a must have tool for me."
Dan Jones
Maven Consultancy
"Tonic is packet analysis for the masses."
Chris Reed