inSSIDer 5 has client traffic analytics, utilization by channel, roaming event tracking and more! Want inSSIDer 5 for Mac?
inSSIDer: See Through the Noise
With over 5 million downloads, inSSIDer uncovers trouble spots, exposes bandwidth-hogging networks, and helps you configure your WiFi for optimal performance. Whether you're just starting out in WiFi, or if you support multiple enterprise networks, inSSIDer is your first step to seeing through the noise.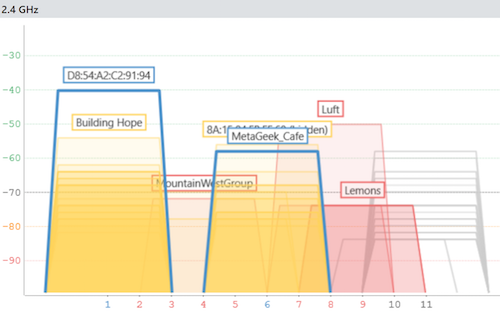 If you can see it, you can fix it
Using inSSIDer is like putting on WiFi-Vision goggles– suddenly, invisible WiFi becomes visible, and you can see the most important information about your network and its surrounding wireless environment. Once you know and understand your WiFi environment, you can properly configure your WiFi network to coexist peacefully amid the chaos.
Pick the right channel
Sure, most free WiFi scanners will show you a list of networks and maybe what channel each one is on, which is fairly useful. But if you're trying to choose between two channels, how do you know which one is freed up from traffic, and which one to avoid? inSSIDer helps you make crucial channel planning decisions by displaying utilization by channel and connected client count for each network, so you can choose the best channel for your environment.
New with inSSIDer 5: Client Traffic Analytics
inSSIDer on its own is a great WiFi scanner, and depending on your WiFi symptoms, can help you uncover basic network issues. But if you've picked the right channel, turned off legacy data rates and are still experiencing slow WiFi or dropped connections, you may need more firepower. inSSIDer with MetaGeek Plus and a compatible adapter will show you next-level packet analysis, so you can find high-utilization devices, catch roaming events, and see signal strength from the client perspective.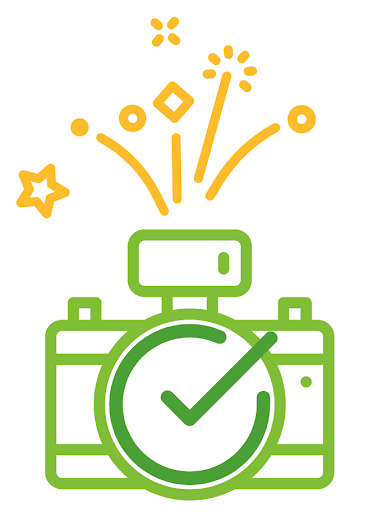 TAKE SNAPSHOTS OF YOUR NETWORK
MetaGeek Plus powers up inSSIDer with Network Snapshots, making capturing crucial network information as easy as clicking a button.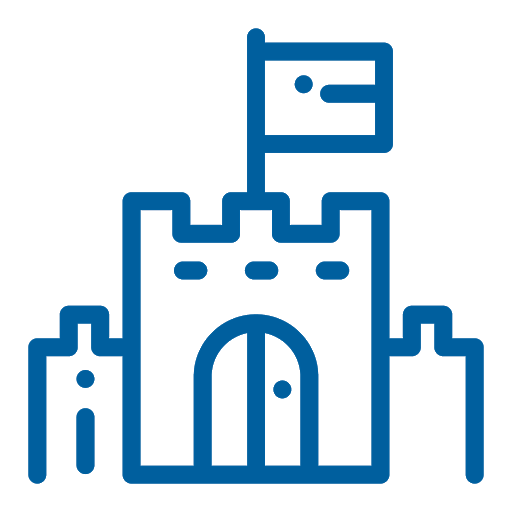 GET THE BEST VIEW IN RAMPART
The Rampart cloud platform tracks your network's changes over time, so you can see performance changes and establish baseline measures for your network.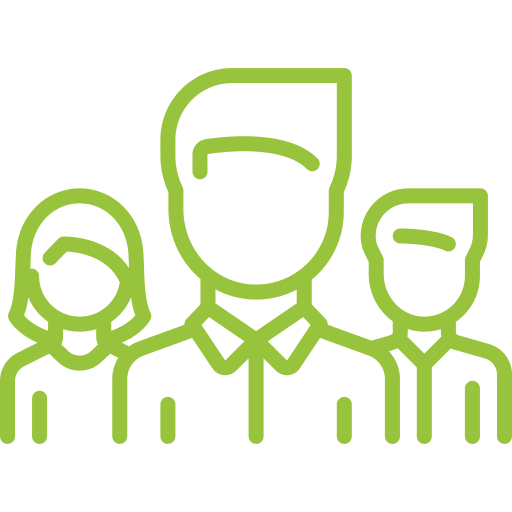 COLLABORATE WITH YOUR TEAM
MetaGeek Plus Pro lets you share snapshots, see who last updated a Site or Room, and share notes so that everyone working on a network has access to the same information.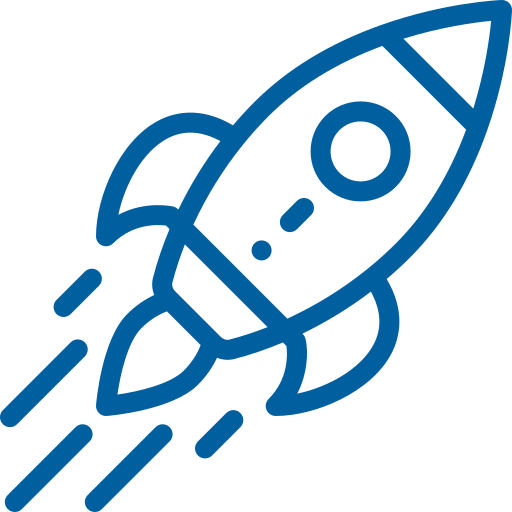 SUPERCHARGE METAGEEK APPS
Unlock powerful features in the MetaGeek family of apps you already use, like client traffic analysis in inSSIDer and snapshot captures in Air Viewer.
"If you run a small office with a couple of wireless Access Points, you need this."

— Samuel C.,

CWNE
"I use inSSIDer to show my clients their WiFi environments and they think I'm a genius!"

— Bjorn H.,

Custom Tech Installer
"inSSIDer saves me hundreds of hours in setup and diagnostics on a yearly basis."

— Justin L.,

Network Specialist
inSSIDer requires Microsoft® Windows 7 or newer, .Net 4.5, and an 802.11n/ac WiFi radio.
An Internet connection is required for registration and Network Snapshots. Learn More
Looking for Mobile WiFi Tools?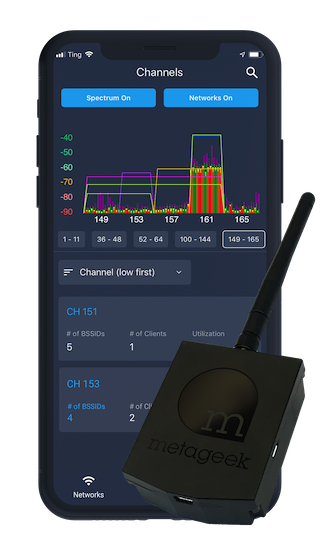 Wi-Spy Air and Air Viewer mobile app is the fast, portable and accurate way to validate and troubleshoot WiFi environments. Level up your iOS or Android device with Wi-Spy Air's onboard WiFi chipset, transforming it into a professional grade WiFi troubleshooting tool.