Advanced Wi-Fi Lessons
Disabling Legacy Data Rates
Learn when and why you should disable legacy data rates in your Wi-Fi devices to reduce overhead and improve network performance.
Access Points Support Legacy Data Rates
inSSIDer will give a Configuration Warning if access points on your network support legacy (802.11b) data rates.
On each Wi-Fi channel, only one device can talk at a time. Devices talking at slower data rates will take longer to transmit data than devices talking at faster data rates.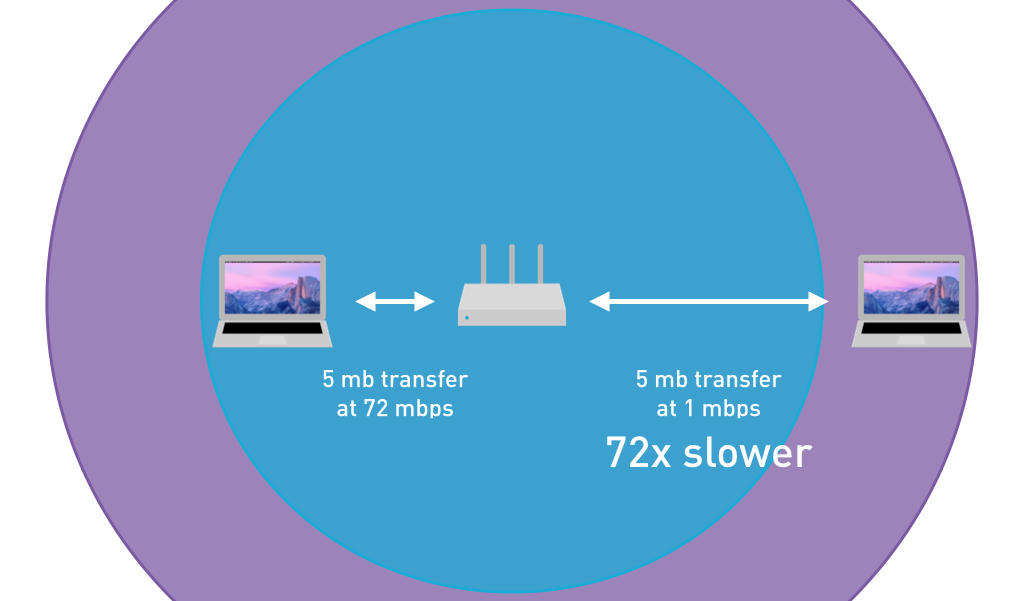 Allowing devices to talk at slower, legacy data rates can increase Wi-Fi overhead by up to 40%.
Recommended Action
Disable legacy 802.11b data rates (1, 2, 5.5, and 11 mbps). Disabling slower data rates will force all devices to either talk faster, or disassociate from the network, which will increase overall network performance.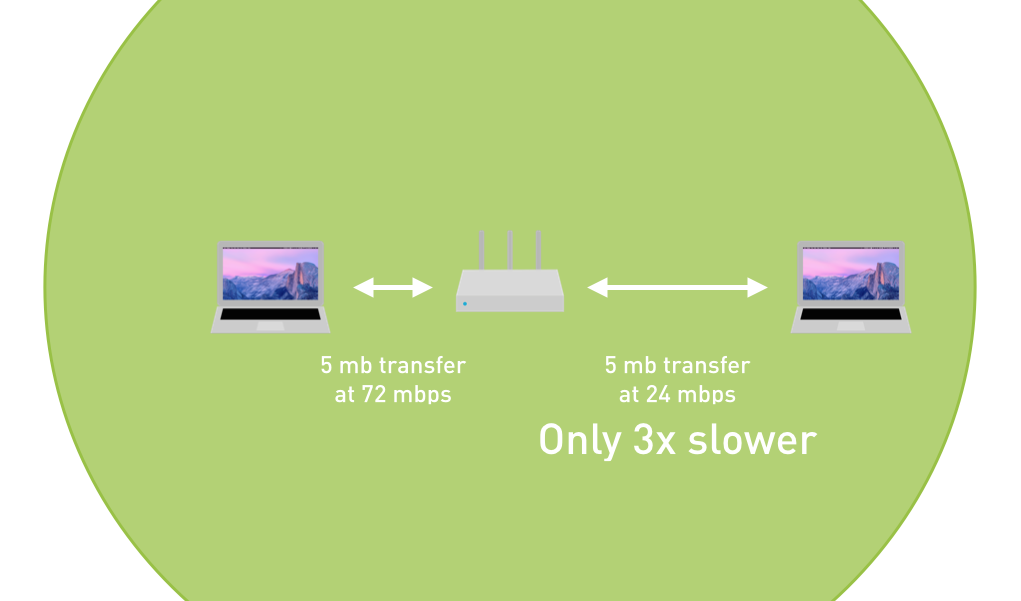 General Warnings
When legacy data rates are disabled, the coverage area will be slightly reduced (distant clients won't be able to fall back to slower but more reliable data rates)
Disabling legacy data rates will break compatibility for 802.11b devices (rarely an issue)
Measure Channel Usage
inSSIDer 5 with MetaGeek Plus Pro measures Wi-Fi traffic on each channel, so you can see which devices are talking slowly and consuming all of the available time on the channel.
SOHO (Small Office/Home Office) Warnings
Most SOHO (small office/home office) routers won't allow you to disable legacy data rates
Most SOHO rates will allow you to "disable 802.11b", but usually the setting is ambiguous or doesn't really change anything
Zigbee and Wi-Fi Co-Existence
The Real-Time Wi-Fi Packet Analyzer
"Tonic has fast become a must have tool for me."
Dan Jones
Maven Consultancy
"Tonic is packet analysis for the masses."
Chris Reed