In-app snapshots with Air Viewer
Previously, we announced snapshots in inSSIDer. Today, we are announcing that you can now take snapshots in Air Viewer!
Tags
Air Viewer
Product Release
Wi-Spy Air
Previously, we announced snapshots in inSSIDer. Today, we are announcing that you can now take snapshots in Air Viewer!
If you have the Wi-Spy Air and the Air Viewer app on your phone, update Air Viewer to version 1.2.0 to start taking snapshots of your Wi-Fi environment. Your snapshots get sent to the Rampart ☁️ platform, where you can look at historical snapshots, see how your Wi-Fi environments change over time, and become aware of pesky issues that might be popping up so you can stomp them and keep your Wi-Fi zooming. 🚀
Like taking snapshots in inSSIDer, you must have a MetaGeek Plus or MetaGeek Plus Pro plan in order to take and store snapshots. Don't have MetaGeek Plus? No problem! You can always sign up for a 30 day free trial of the MetaGeek Plus plan.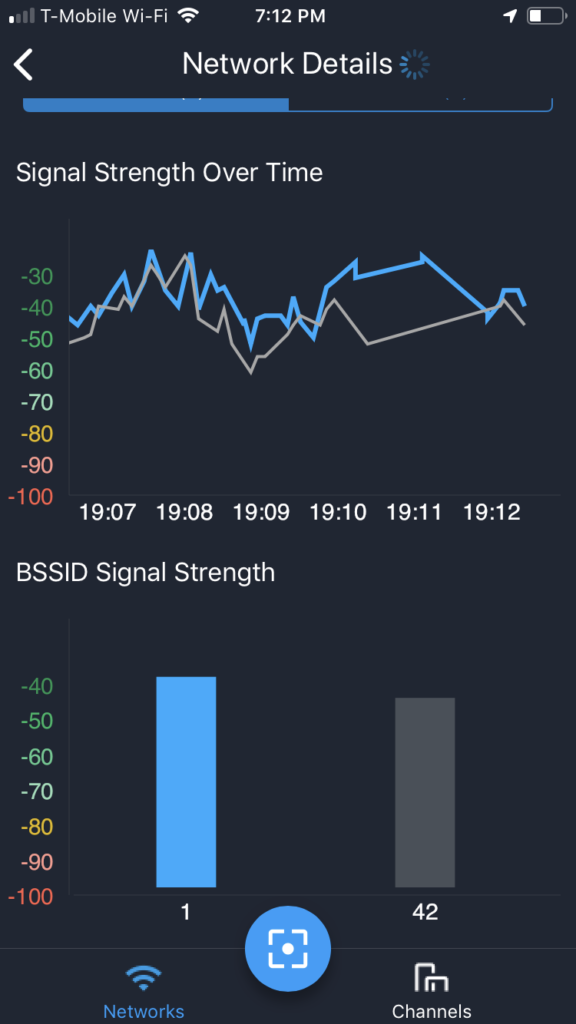 Creating a snapshot is easy. First, find a location that you want to take a snapshot at.
Second, click the big blue button at the bottom of the screen (see screenshot above).
Third, create a site. Basically, this is the overall location for your snapshots – such as 'The Rec Center.'
Fourth, create the room where you are taking the snapshot at. This is a specific location at the site. We label it 'room,' but it can be any specific spot (we just couldn't think of a better label to use 😓) such as 'Reception's desk' or 'Cardio area.'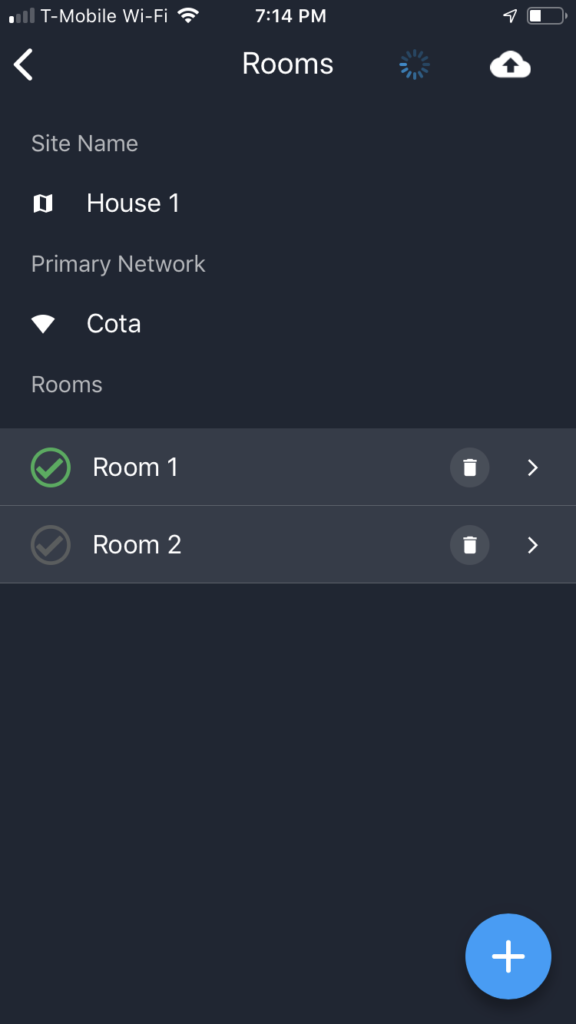 Repeat the above steps for all of the different rooms you want to keep track of at the site.
Lastly, when you are all set and have taken a snapshot for all of the rooms you want to keep a record of, click on the upload to cloud button to send the site visit snapshots up to your Rampart account.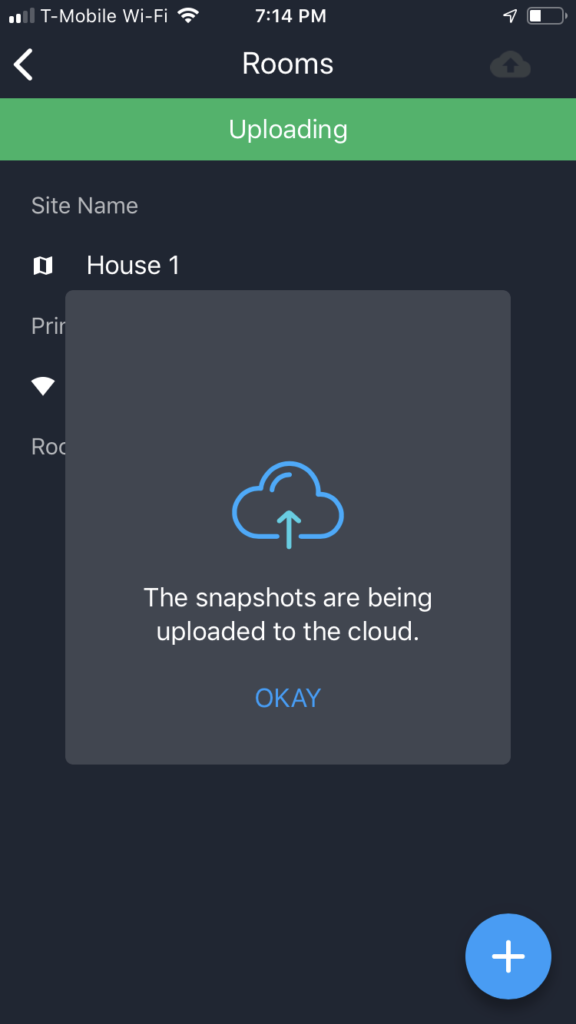 Go to my.metageek.com and view the snapshots in Rampart. We recommend taking snapshots of your sites at least once a month – that way you can see how Wi-Fi at your locations change over time and spot issues such as too many neighboring radios that are impacting your network, too many clients on one AP, 5 GHz capable clients not connecting to the 5 GHz radios, and increasing utilization to name a few.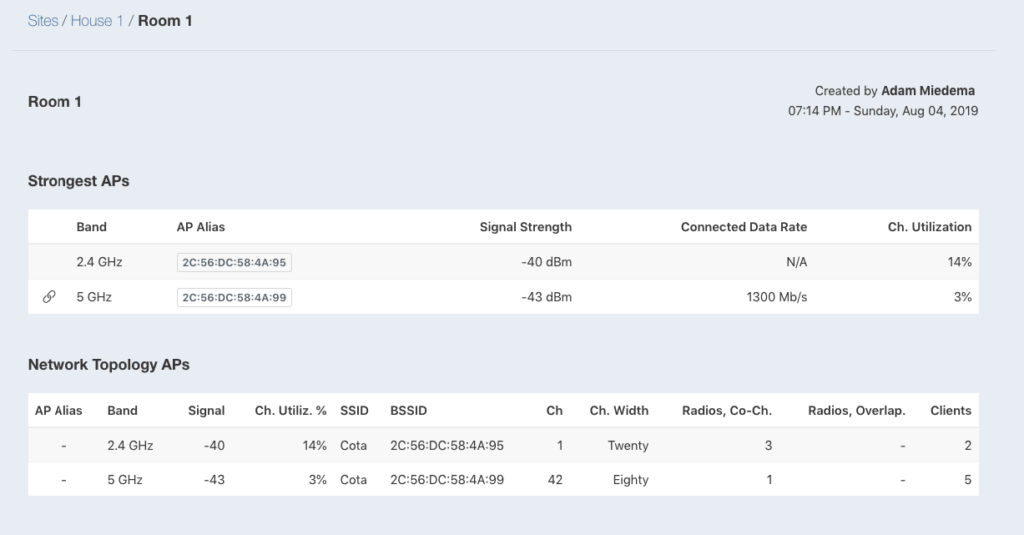 We are extremely excited about snapshots and Rampart and are working continuously to iterate and improve the Rampart experience and the value it provides you.
Get reliable Wi-Fi at home without needing to be a Wi-Fi expert.
Subscribe to Signifi Personal.
Wi-Fi Education & Help
If you're ready to take control of your Wi-Fi and make it feel like magic for your users, we are here to help.
The Real-Time Wi-Fi Packet Analyzer
"Tonic has fast become a must have tool for me."
Dan Jones
Maven Consultancy
"Tonic is packet analysis for the masses."
Chris Reed